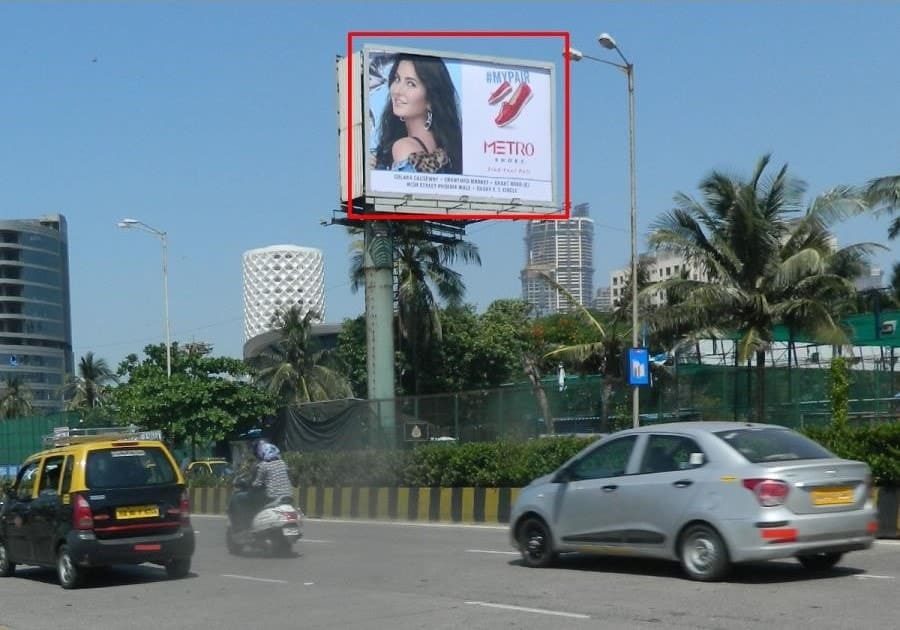 Who Are We?
Established by Mrs. Abha Gulati in 1989, ALAKH ADVERTISING & PUBLICITY PRIVATE LIMITED has emerged as one of the leading Outdoor Advertising Agency cum Media giant over the past three decades. The company presently has in its fold, over 300 outstanding sites comprising of large size gantries, prominent hoardings, kiosks etc. in Mumbai and Nagpur. Our array of offerings (Outdoor Media) includes Hoarding Advertisement, Train Branding, Bus Shelter Advertisement, Mall Media Branding, and Kiosk on electric poles on a pan India level.
Our Motto has always been to ''DELIVER'' and with so many years of goodwill, Alakh has been able to make its mark in OOH Media Advertising. We take great pride that today the name 'Alakh' is synonymous with quality media & services. We have a multi-talented team working 24/7 to bring to life the Out Of Home (OOH) presence for our prestigious clients across the Country. We have strategic tie-ups with Business Partners spread across the country and this alliance brings to the fore, for our clients, the most competitively priced media throughout India. The "Feather in our cap" is the ability to innovate with out-of-the-box ideas for all campaigns so that the BRAND stands out from the clutter.
Alakh has successfully executed national and regional campaigns for its multinational and domestic clients namely Viacom, Flipkart, Kanakia, Kalpataru, LIC, IILF, and Bank of Baroda from various sectors like Banking and Financial Sector, Realtors, Industries, Entertainment Channels, Apparels, Food and Beverages and Government bodies. We have executed campaigns effectively to the satisfaction of the Advertisers hence ensuring maximum brand awareness coupled with customer satisfaction. Experience and Expertise go hand in hand to ensure customer satisfaction.
We at Alakh value and hold every customer relation in high esteem and provide the best of services with an excellent team of Sales Staff who interact with the Advertiser to discuss and understand their OOH needs. This in turn is briefed to the Planning team in detail, who will churn out an appropriate media plan taking into account the target group, economical and efficient media options which would provide optimum coverage to the identified audience, all to be within the overall budget indications.
Once the proposal is approved, the production team swings into action, supervising the flex printing, ensuring wrinkle-free mounting of flex on the sites selected, providing photographs of the display, and proper upkeep of the illumination.Our well-organized teams offer A to Z innovative advertising ideas and solutions for all of your media requirements such as brand establishment and promotion, creative outdoor media planning and advertising.
The greatest advantage of OOH advertising is that the banner displaying your products/services garners many eyeballs. When the location is prime, the brand recall becomes stronger and the audience viewing it also increase manifold. When a billboard presents your product or service in the most creative and innovative way, the branding message is imprinted in the viewer's mind. It is one of the highly cost effective mediums compared to TV commercials.